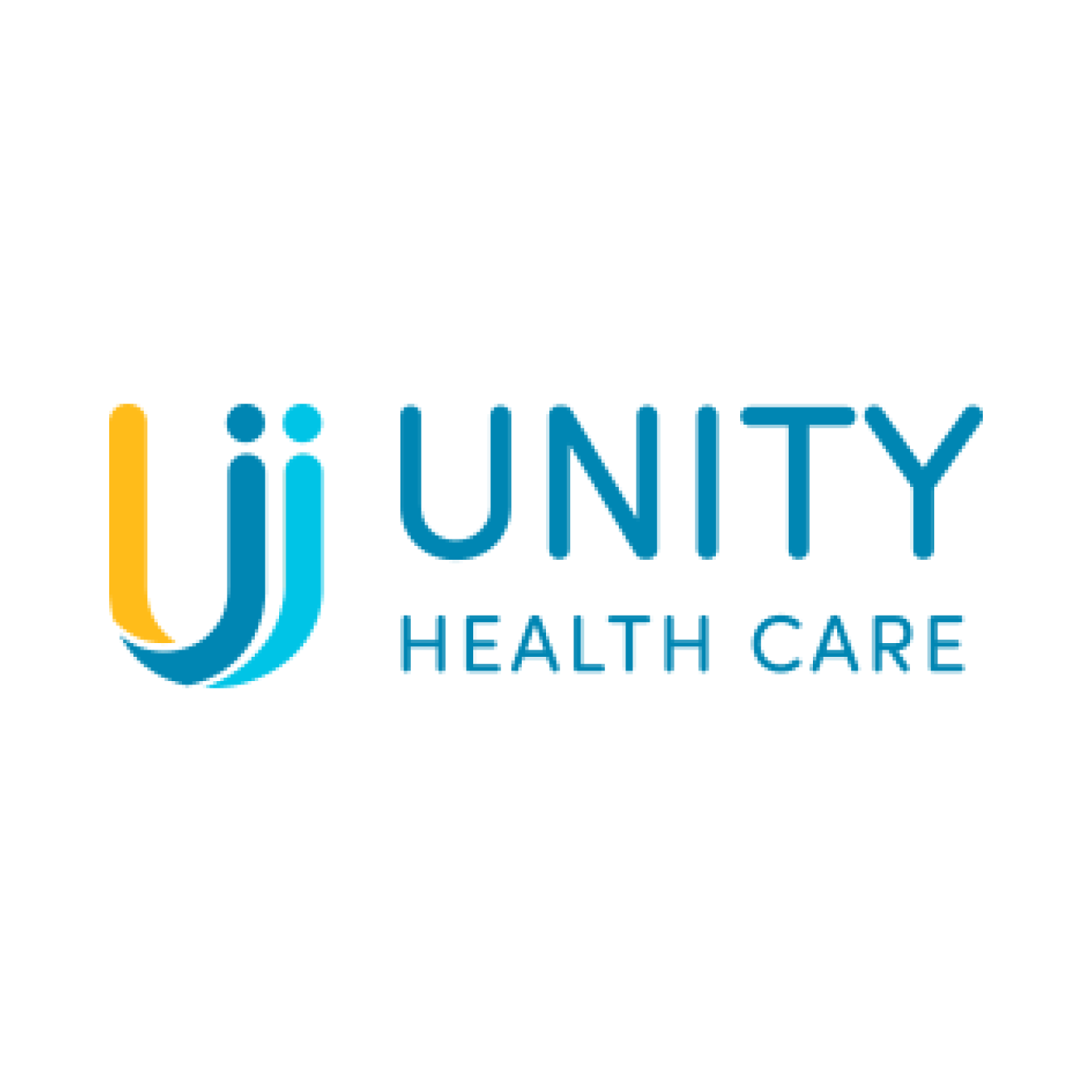 "Telehealth has opened up access for so many people and changed the way we provide care and do business." – Sheilahn Davis-Wyatt
Unity Health Care
is the largest network of Community Health Centers serving the District of Columbia and an active participant in the District's Promoting Interoperability (PI)/Meaningful Use EHR Incentive Program (MEIP) with technical assistance from eHealthDC. In August, we talked with three Unity leaders about the transition to telehealth services during the COVID-19 public health emergency, the Meaningful Use Program, and other organizational initiatives. Read our discussion with Sheilahn Davis-Wyatt, Sade Crawford, and Hannah George, below.
A Conversation with Unity Health Care
---
Q: Please tell us about Unity's change management processes in converting to a telehealth model.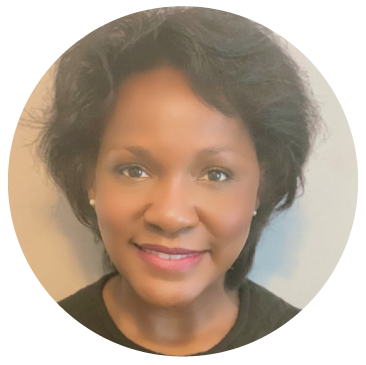 Sheilahn Davis-Wyatt
Chief Operating Officer
A: Unity's move to telehealth has been an evolving process. When we entered 2020, the expansion of telehealth was one of our key strategic goals, and with the onset of the COVID-19 public health emergency, it quickly shifted to our top priority. Telehealth went from being an initiative to a requirement for providing care and conducting business. It's not only how we are operating during the current public health emergency, but going forward, it will serve as another method through which our patients and community safely receive care. It has opened up access for so many people and changed the way we provide care and do business. We have changed our approach from asking whether patients would like to provide information to connect through telehealth, to, we need to obtain your information to communicate through telehealth and the patient portal.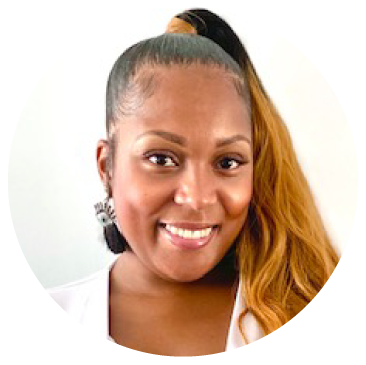 Sade Crawford
Director of Patient Engagement
A: Our telehealth model provides a personalized experience and timely access to care. To implement our telehealth program, we created a group that included different stakeholders of the health care team – practice management, providers, HIT trainers, and patient engagement. We came together to build the workflow in a collaborative effort and built our approach from all angles. We provided input and allowed staff to provide feedback. If things didn't go as expected, we met as a team and made necessary modifications that would ensure we were providing the best telehealth experience for our patient and staff. Patients have expressed a great deal of pleasure in our recent patient satisfaction surveys.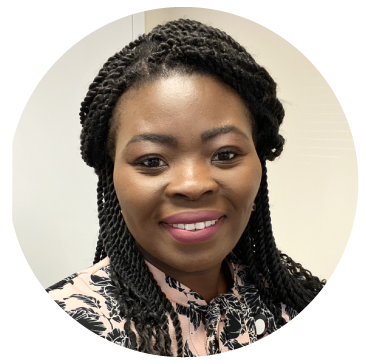 Hannah George
Assistant Director ofQuality Improvement
A: Telemedicine has been an impactful shift for us at Unity. Providers are working together with other members of the health care team to ensure that our patients healthcare needs are met and addressed appropriately. Telehealth has allowed us to explore different ways to engage our patients and increase continuity of care in a safe and timely manner. Patients are eager to complete follow-up visits now that wait times and transportation barriers have been reduced. For many years now, we have been a Patient Center Medical Home, accredited through the National Committee for Quality Assurance (NCQA). In our team-based care model, everyone contributes to the patient's health outcome.
---
Q: How has Unity worked with patients who have different levels of access to the internet and technology?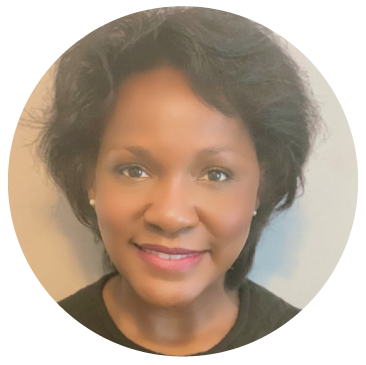 Sheilahn Davis-Wyatt
Chief Operating Officer
A: Last Fall, we began discussing other available methods to reach our patients that weren't currently web enabled through the patient portal, a requirement for meaningful use. Our registration and scheduling teams identified a lack of email addresses as one of the major factors in getting patients to sign up for the portal. The ongoing public health emergency made it more critical than ever to have multiple ways for patients to access their information, particularly for those who haven't worked with email in their work and home lives.
We are currently testing the use of patient phone numbers instead of email addresses for those who aren't already signed up. We also just completed an upgrade of our EHR (eClinicalWorks) to enable the instant messenger app, Healow, as part of a pilot phase for improved communication. These efforts are essential pieces in expanding use of the portal so patients can receive information about their health and more fully access telemedicine.
One of the most significant changes has been the need to spend more time on the phone with patients up front, especially at our scheduling center, to explain how to connect and what will happen during a telehealth visit. We try to meet patients where they are and explain that they can use a phone if they don't have access to more advanced technology.
Telehealth has been phenomenal for those with smart phones or stable internet and wi-fi connections, but a good number of the population that we serve don't have consistent access to these tools. The District's change to allow audio-only telemedicine has been a game changer for keeping patients connected to care. It allows those who are concerned about leaving their homes to feel engaged in addressing their health concerns. It also helps our providers to track whether patients are still taking their medications, are in need of a refill, and whether or not their blood pressure, diabetes, or other medical condition is under control. Providers can communicate with those patients on the phone and arrange to see patients safely onsite as needed.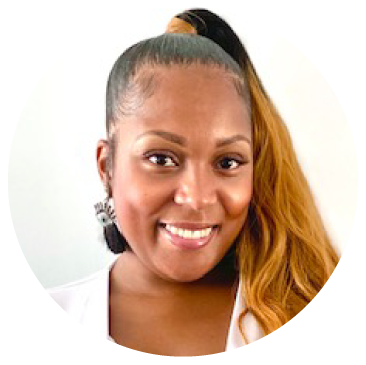 Sade Crawford
Director of Patient Engagement
A: We were very proactive with telehealth which worked to our advantage. Before the pandemic hit, we looked at technology projects that we wanted to improve on and decided to view the barriers from the patient perspective so that we can gain an understanding on their concerns and how we can make improvements and mitigate those risks. That helped us, because we knew their challenges and barriers.
Last summer, we worked with the DC Summer Youth Employee Program (SYEP), and were able to hire interns to serve as patient navigators to help with different Patient Engagement initiatives. The Interns worked in the health centers to help patients sign up for the portal, portal navigation and features, show them how to use the self-service kiosk to check in for appointments, and learn how to communicate with providers using the portal. Some patients didn't have smart phones, but they had a tablet and they would bring the device to the health center for assistance. It was great to have the interns present to assist them. Sometimes, there is the assumption that people don't want to use the technology, but we quickly learned they do. Even with our elderly and geriatric patients, they want independence. Our navigators would show them how to use their resources at home. This included use of a cell phone and how to use a hotspot to provide WiFi at home.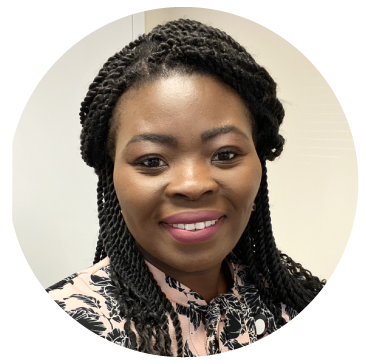 Hannah George
Assistant Director of Quality Improvement
A: Within Unity, we are making many options available to access care. Telehealth and audio visits are some examples. The patient portal provides access to personal health records, the ability to communicate with their health center, and make appointments through the text feature. Additionally, patient education materials are available through the portal as well. We also utilize audio visits when and where appropriate. For example, our dental department conducts audio visits while making follow up education materials accessible through the patient portal. Unity continues to offer a hybrid of patient visits that include in-person and telemedicine visits to help eliminate barriers such as technology. This option allows our patient population to be seen in a safe and timely manner. We have reduced waiting times for those who need to come for an in-person visit.
It is important for us to continue to offer a hybrid of telehealth and in-person visits because we know the vulnerability of our patient population. If we feel they should come in after a phone consult, then we can see them at one of our health centers.
Overall, our patients are satisfied with how we have handled access to care. We know grandparents keep their children and are doing homeschooling, so we are increasing our hours to later in the day and over the weekend. We are doing a lot to make sure our patients know we are there for them.
---
Q: Beyond telehealth, what other operational or clinical initiatives at Unity excite you today?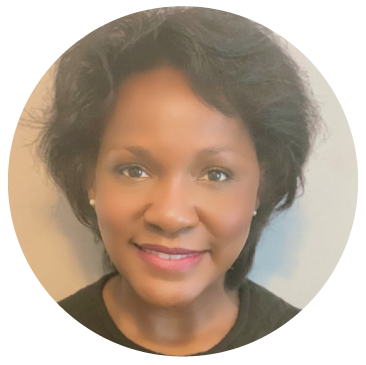 Sheilahn Davis-Wyatt
Chief Operating Officer
A: Unity has been focused on efforts to advance the quadruple aim (improve the patient experience, improve health outcomes, enhance team wellbeing, and reduce costs) within the organization. One of the initiatives that excites me is a committee that was formed to improve the patient experience with expansion of access and efficiencies for patients. We have gone through an envisioning process that includes improvements with technology, space, and other innovations. One example of the activities underway is enhanced pre-registration for patients. This would include patients having the ability to schedule appointments on the phone or electronically and complete documents prior to coming onsite. We are also exploring the ability for patients to check-in for appointments through their cell phones. This would result in them being placed in a room for care more quickly. These efforts would reduce paperwork, minimize crowding in waiting rooms, and create efficiencies, all areas of improvement that have become even more important with the current public health emergency.
Some of the efforts require planned upgrades to the EHR but the opportunities presented will be a win for all involved. This excites me because it opens up our patients' worlds to better care and better outcomes.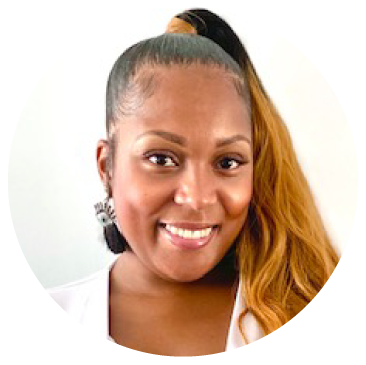 Sade Crawford
Director of Patient Engagement
A: I am excited for Unity's patients to have the ability to check-in for scheduled appointments with cell phones. We are in the early piloting and testing phases of this project, but we plan to transition to contactless check-in process to make sure we keep patients and staff safe. As we are adjusting to new health and safety standards moving forward, we are trying our best to stay innovative. With this new feature, our patients can pre-register and check-in for their appointment. Once they have completed that process, on the day of their appointment they can let us know that they have arrived. If they don't want to wait in the waiting area, they can wait in their car or somewhere else outside the health center. This will help with adhering to the social distancing guidelines.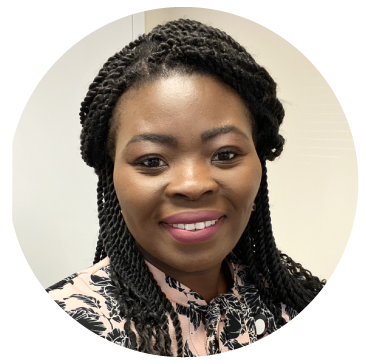 Hannah George
Assistant Director of Quality Improvement
A: There are great things happening at Unity. We are engaging patients in their own care with our new remote blood pressure monitoring project. Working with a group of patients, this program allows them to plug in their blood pressure monitors for us to get their readings and results. If they are engaged, we know where their health stands if they do need a visit.
Also, we are working on our Diabetes Prevention Program and training our nurses. We want to focus on diabetic and pre-diabetic patients. From clinical, telehealth and access perspectives, Unity is shooting for the stars. Our hard work will pay off.
We have also improved patient education. We are looking beyond the patient's diagnosis so that we provide materials about preventing chronic diseases and sharing COVID-19 resources as well. Unity is making an intentional effort to provide safe care that is timely, efficient, and equitable. Our patients feel safe and they feel that they are stakeholders in their own health care.
In conclusion, the Unity Health Care leaders shared the importance of working with dedicated and energetic team members to explore innovative ideas for patient care and engagement. They shared appreciation for a strong relationship with DCPCA and its eHealthDC program, including the eHealthDC team members that meet convene with them regularly and who have contributed to the strides made in the Meaningful Use Program.